3 Must Have Beauty Products to Repair Damaged Hair
Put Those Scissors Down ...There's Hope For Your Hair
3 Must Have Beauty Products to Repair Damaged Hair
Must have beauty products to repair damaged hair is what every girl, with curly or straight hair is looking for. Trying to find products to repair damaged hair is so not as easy as it sounds. Now, I don't know about you, but the last thing I needed when I was looking for products to repair my damaged hair, was another product to damage my hair even more, but, low and behold, that's exactly what they did! Thanks a lot!
Before I knew how to love my natural curls, I was addicted to the creamy crack aka relaxer, and I wore it in my hair for years without really knowing how to take care of it. Needless to say my shit was dam-aged! So I decided to end the relaxers and started the journey to transition to my natural hair  so I definitely had a lot of damage to repair. I was desperate and tried everything from, protein treatments that made my hair even more dry and brittle to DIY hair masques that smelled like a stank egg salad sandwich. I tried a lot of products, but very few things worked for my hair, and sleeping busy schedule.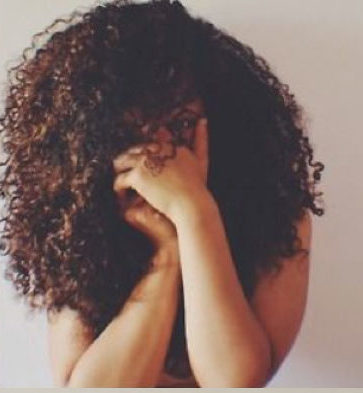 If you're a low maintenance girl like me, all you want is something fast, easy and effective…no hair masques that require hour long dryer sessions, (except for this one, which was actually pretty awesome) or heat-less hair styles that require your hair to air dry completely before it's ready…(that would seriously take 2 days for my hair…this shit is thick) so I humbled myself into skipping the most trend worthy hairstyles and over-priced celebrity endorsed products claiming to repair damaged hair only to under deliver and disappoint,  and decided to focus on just a few products to repair my damaged hair , and rock the easiest protective hair style (the bun).
That seriously made all the difference in the overall health and growth of my hair, not to mention I was able to repair my damaged hair with the help of only 3 products. So, if you're suffering from damaged hair,  and just want something that actually works, then check out these 3 awesome products.
 It's a 10 Miracle Hair Mask:
This is the one of the 3 must have beauty products to repair damaged hair that I can't live without! Unlike the typical hair mask that takes 30 minutes or more to get results, It's a 10 only needs to stay on your hair for 10 minutes…and that's seriously all it takes to work. I just slather a handful on my hair while in the shower after a co-wash to take the place of my normal conditioner…and voila …no added time necessary.
Tip: Don't rinse it all out, leave some in your hair to act as a leave in conditioner. I have this stuff in my hair almost 24/7 and of all of the products that repair damaged hair, this one has truly lived up to it's promise! It says miracle mask for a reason! It's restored my chemically damaged hair to a true state of beauty! My hair is so soft and manageable! You can literally feel a change after the first use!

Coconut Oil:
Yeah I know, you're probably sick of hearing about how coconut oil is everything, but it works. This must have beauty product to repair damaged hair is amazing. It's actually starting to be an ingredient in a lot of products that repair damaged hair, but using it in it's raw state works best for my hair. Smooth this on every section of your hair focusing on the tips especially since they're usually the most damaged, and those fried ends will love it so much, they'll drink it. I tend to warm up my raw coconut oil for a few minutes, and put it on my hair like a hot oil treatment, or, I use this mask on my roots and through my hair while I wear it in a bun. It's been awesome in my products that repair damaged hair arsenal, among the tons of other oils I use it for! I don't care if you're sick of hearing about it you need coconut oil in your life! It's one of the true products to repair damaged hair and literally will help your hair to grow, and be so shiny!

Nexxus Emergencee Reconstructing Treatment
This, is the best of the must have beauty products to repair damaged hair. This product is truly the MVP because of all the things I've tried, this is one of the products that repaired my damaged hair when I thought I'd have to just let it go due to over processing chemicals and color. It's loaded with a high concentration of proteins Marine Collagen and Elastin and penetrates into your hair's fibre. I used it once a week as suggested, if not more and it seriously helped to repair my damaged  hair caused by chemical treatments and heat styling. It's literally like new hair in a bottle because it works so well at repairing damaged hair and ends. I would leave it on during my whole shower, and could literally feel the difference as I rinsed my hair. I keep a bottle of this on hand at all times because it's like a miracle in a bottle.
 So, now you have the 3 must have beauty products to repair damaged hair that actually work, without all of the b.s. and hype!! What products do you use to repair damage to your hair? Tell us in the comments.
xoxo Jae&Jacquel
GET YOUR HAIR REPAIR ON! SHOP THE POST: