5 Last Minute Beach Bags You can Use All Summer 17′- Plus They're Cute AF
Beach Please... Throw it in the Bag!
Last minute beach bags you can use all summer!
Last minute beach bags? So, apparently summer is here, and I have been on complete snooze because, I didn't get the memo! It's just annoying how maybe half of my IG seemed to be given special alert status, but me? No. Instead, summer just appeared again this year, like last year, and every year like it's supposed to, completely unannounced. Meanwhile, I'm still wearing men's sweatpants and winter accessories because… life.
Well now I have no choice but to get crafty and improvise. And by improvise, I do mean, jump online and search for some much needed warm weather accessories, because I'm in total need of something to throw my shit in when I head out to the next beach or pool party event that I almost don't attend. So I fell for these 4 LAST MINUTE BEACH BAGS YOU CAN USE ALL SUMMER 17' PLUS THEY'RE CUTE AF, and I want them all.
TOTE IT
I mean, this Milly beach bag is one you'll def. use all summer 17 because it can easily store, well, everything without it being overly bulky. Love the simplicity and play on words.
I'm so into the fact that it's canvas, and you can match it up with your cute sweats sundress, and cute messy hair. Of all 4 this is one of the most perfect last minute beach bags for a sexy lil' procrastinator, don't you agree?
CLUTCH IT
Sometimes a girl just needs a little help keeping her shit together. So I love it when someone creates cute AF awesomeness, like this. It's adorable on the outside, it's sassy, and the inside is all cool and insulated so that your cookies makeup doesn't melt all over the place, further making you look ridiculous. Beach please, this little clutch is number two of the 4 perfect last minute beach bags you can use all summer 17′.  Definitely big enough to store lil containers of adult beverages. IJS.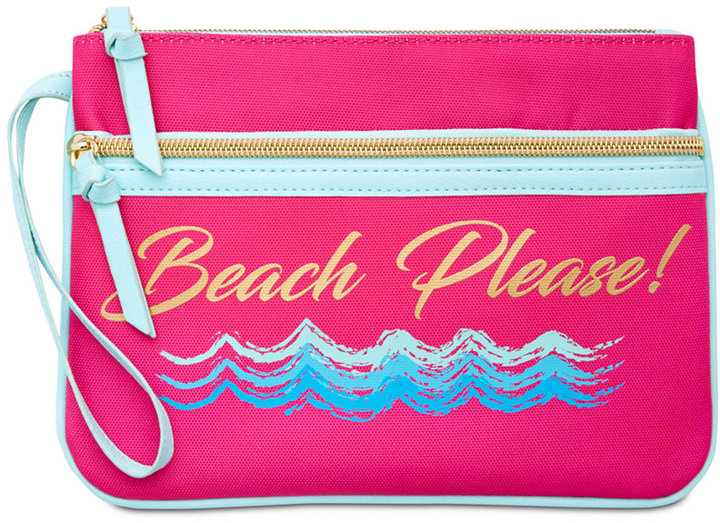 CROSS IT
When Patricia Nash created this perfect cross body bag, I'm convinced it was just for me you! I mean, just look at the fringe and the Boho sexy that this beach bag is! Isn't it a perfect last minute beach bag for all of summer 17, and 18 if you want? Not to mention the fact that it allows my life to be hands free, double fist, or just hold my drink at any and all summer functions is everything. Plus, it's fail proof at matching with anything you wear, while you lay on your beach blanket. Perfection!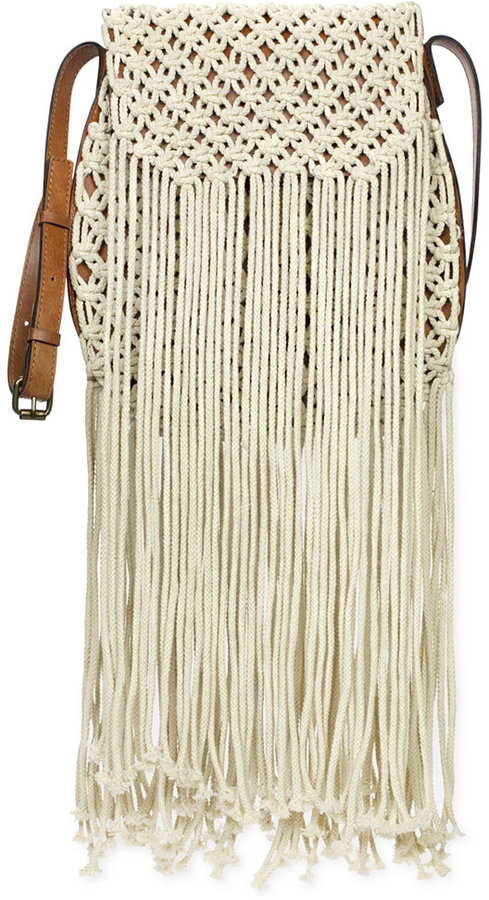 SEAL IT
The worst shit ever, is having to carry around your wet bikini after you gorgeously, grace the waters with your sexiness, but there's nothing cute or sexy about throwing it in a cheap ass zip-lock bag. (I totally did it, don't judge me) So, this cute AF waterproof clutch bag, is hands down an essential last minute beach bag and you will use it all summer 17 if you're in Cali like we are, so you  might even need two!  Plus, it's completely self explanatory… I mean "Wet beach stuff" … duh!
LOVE IT
Is it bad that I am in love with this Half Moon Straw tote by Free People, because it closely resembles a taco? Because, that really is the main reason. It's also super retro, with a bohemian twist. So it's right up my alley! Because I'm a denim girl, I love to find accessories that pair up, and spice up my outfits whenever I try to dress it up or down. Not too over the top, and still chill enough for a last minute beach bag. And, it's completely in theme with a perfect taco Tuesday night. Look how that worked out!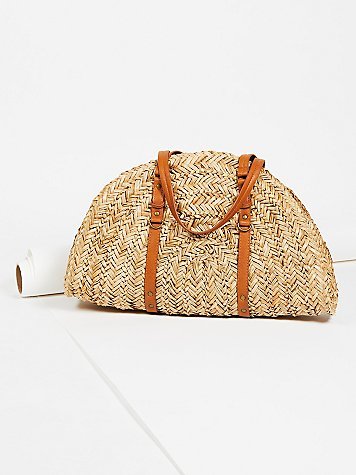 Okay there you have it! 5  last minute beach bags you can use all summer 17′. I mean I know the saying is, "if you stay ready, you ain't gotta get ready" but whoever made that up obviously has nothing more to do than plan shit, and be on time, and be on the "summer is coming" vip list, and ain't nobody got time for all that. I'm all the way with lazily improvising my way through my life and getting awesome beach bags like this in return. Now all a girl needs is the whole summer wardrobe, within the next two weeks! Sigh…The pressure.
How do you procrastinate  improvise? What last minute beach bags, or summer items have you picked up this season? Or, what's your method of living life a little less last minute than normal? Asking for a friend. Leave your answer in the comments!
SNAG YOUR BAG!