7 Natural Oils Every Curly Girl Needs In Her Life!
I'm a Queen crowned in my curls!

7 Natural Oils Every Curly Girl Needs In Her Life!
Natural oils every curly girl needs in her life! Yes! We found them!. We love them and we're sharing them with you because our curls are everything and deserve to be treated as such! Behold, a whole list of 7 natural oils every curly girl, woman, (men too) needs in her life to help keep hair nourished, beautiful, and lust worthy!
When you're blessed with a bed head crown of natural curls, you're also assigned to the task of caring for them, and all my curly girls know that shit ain't easy. There are a ton of hair products  on the market that claim to be the best for our hair type,…Lies! Usually, that only leaves us with curls that are either super dry, frizzy AF, or a greasy mess.
Instead, we've found 7 natural oils every curly girl needs in her life, like, now! We love that because they're natural oils, they also do wonders for your skin. Curls of beauty, and amazing skin? … Yes Please! Here's a quick showcase of the 7 natural oils ever curly girl needs in her life. Scroll for more.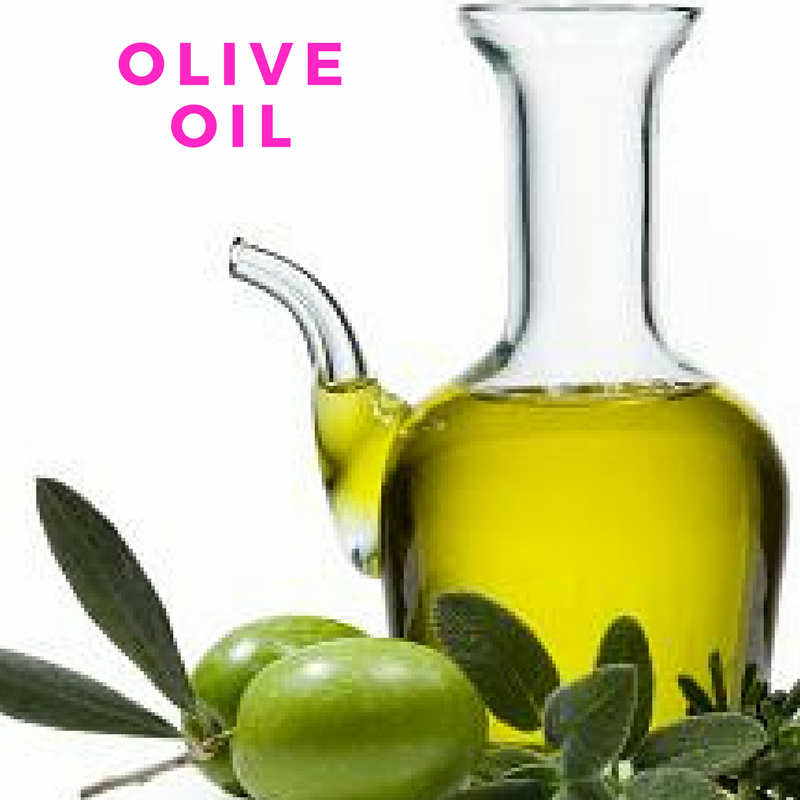 Olive Oil:
Olive oil is one of the 7 natural oils that every curly girl needs in her life, and is just a dream because it's great for use with curly, and coarse hair. My curls are a mix-up  of 3a, 3c and 4a, but predominantly 3c, so it has a tendency to dry out easily in the scalp and ends. I use all natural olive oil for hot oil treatments, or scalp treatments as it prevents dandruff, and promotes healthy hair and scalp. Because it's rich in Vitamin E, it's great to use to soften hair and skin. I technically am not a fan of using it on my skin, but drench my hair in it. A fave of mine is Squalane Italian Olive Oil by Botanical Beauty, which is a pure formulated olive oil, without any additives. You can find Botanical Beauty here.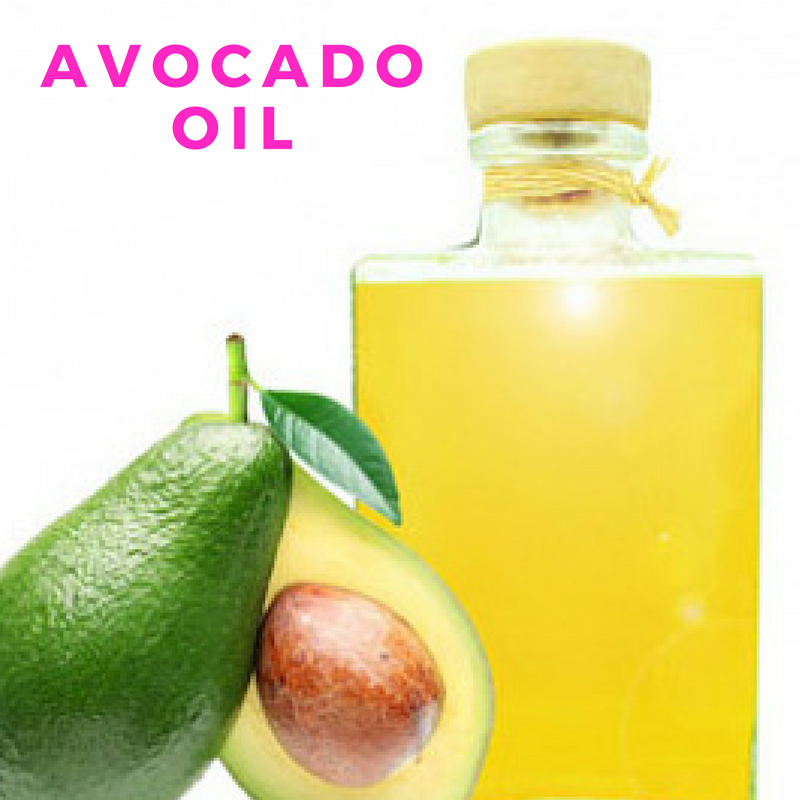 Avocado Oil:
Unfortunately, I'm allergic to avocado's, so I shy away from using it in pure form. It is awesome for reviving dry and damaged hair and helps retain moisture in and outside of the hair cuticle. Also, high in potassium, Vitamin K, Vitamin B-6 and C. Anti-Aging, for skin and an amazing antioxidant. Eating avocado is also great for both your skin and hair. If you want to get full benefits, you can use it raw as a hair mask. My sister Jacquel uses Pure Avocado Oil by Now Foods. It does make her curls feel like silk. So I'm jelly. You can get Avocado oil here as well.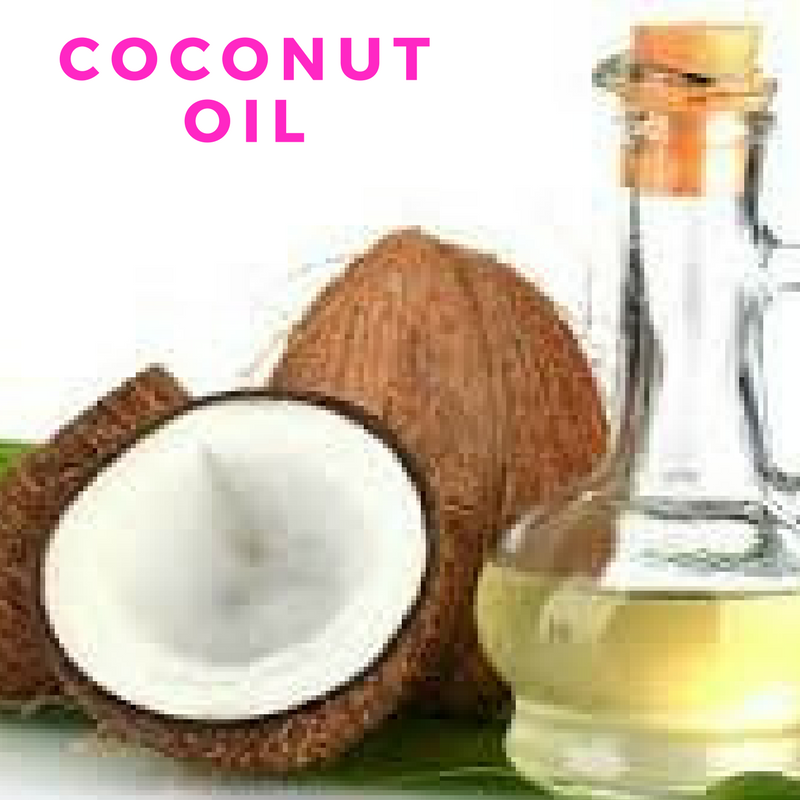 Coconut Oil:
Coconut oil is literally my top fave, out of all of the 7 natural oils! It works for skin, hair, and teeth. Use it on your hair to reduce frizz, hair loss and promote hair growth. I use coconut oil as a deep conditioner, once a week, and when I rock my bun, it's great on my ends and edges. And let me tell you that we go through this stuff like crazy because we use it as an all over body oil, and leave in conditioner. We love this one because it smells amazing. And also this unscented one, by LouAna, when we want to be more subtle!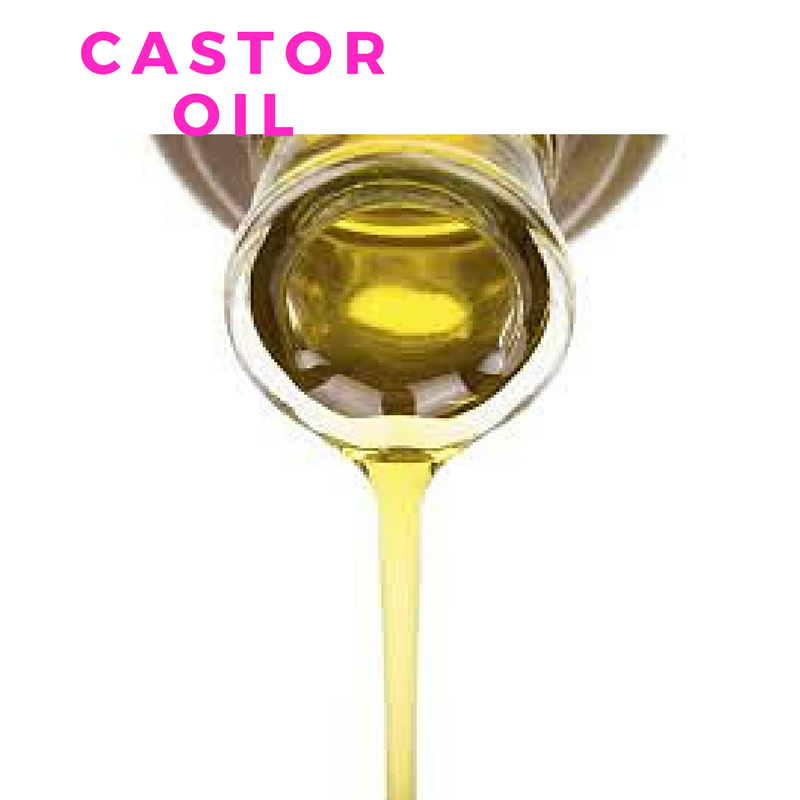 Castor Oil:
Castor oil probably has one of the highest amounts of benefits of all 7 of the essential oils. It is basically a miracle oil. With curly hair, thinning can be an issue due to the tension we put on our edges with braids and some protective styles. Castor oil helps to thicken hair and promotes hair growth. The smell of castor oil however can be pretty harsh. You may need to mix an essential oil with it, such as lavender oil as a carrier oil if it's in a pure form. Still, it's great to keep on deck. Try this one and this one.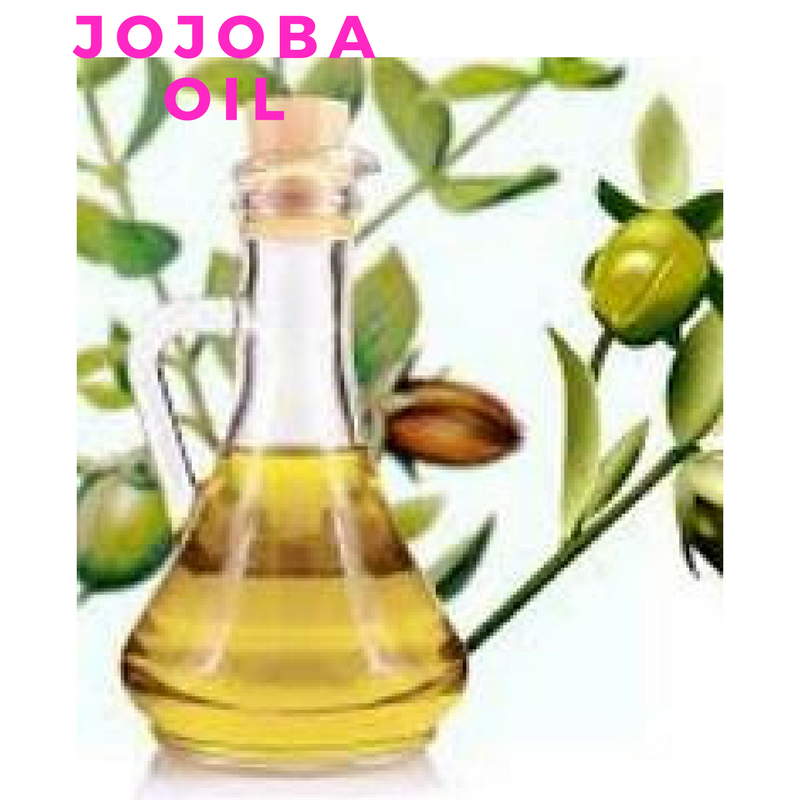 Jojoba Oil:
Jojoba oil gives me nostalgia. My grams used to use it on her skin, and it smelled soo good. I would sneak and use it on my skin after a bath and my skin would be silky smooth.  Notice that Jojoba oil is in so many products, due to the fact that it prevents hair breakage, and moisturizes your hair with some soft ass super power! Definitely one of the natural oils every curly girl needs in her life! We're going for this one, by Now Foods, to use in pure form, to get the full effect! Try it!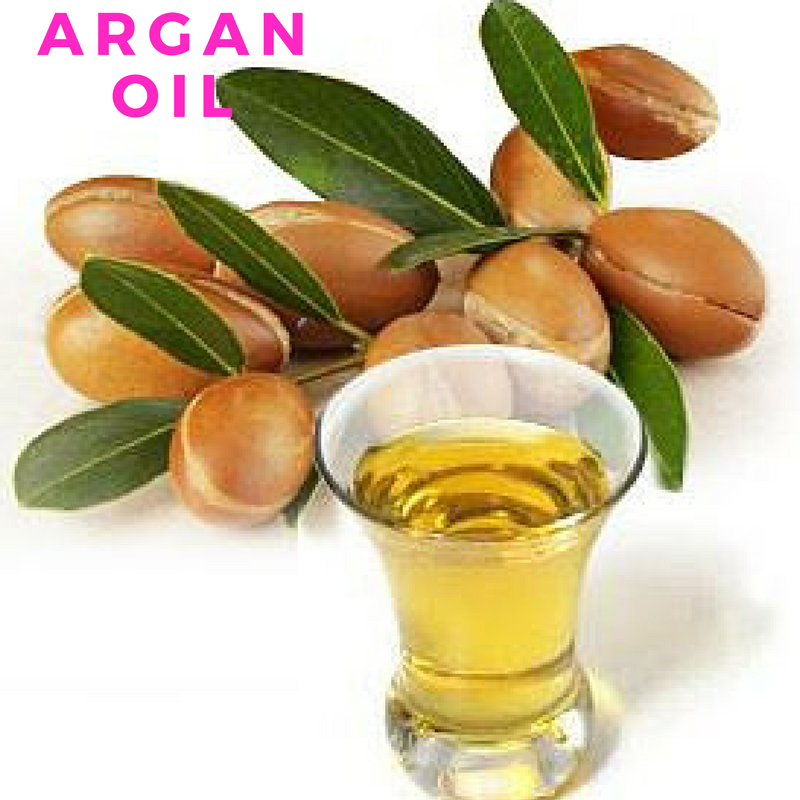 Argan Oil:
Argan Oil, has been the craze for a minute now. It's great for moisturizing the hair, taming the frizz, and adding shine to the hair. We have used a ton of different products infused with Argan oil, like this hair Masque, but when I heard all the rave reviews about Pure Moroccan Oil Co., I was a bit skeptical. When I added it to my hair, it felt like it had been touched by angels! Not to mention it smells amazing! If you want to go for the splurge, and grace your curls with the heaven sent argan oil, you'll need to try this one. Promise you won't be disappointed. Try this of the 7 natural oils every curly girl needs, now.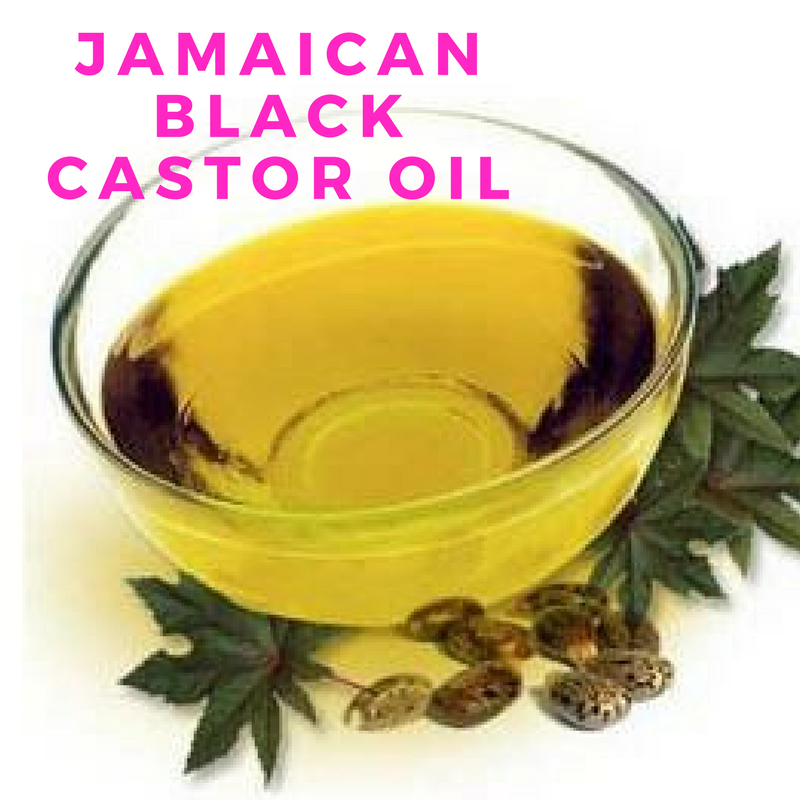 Jamaican Black Castor Oil:
This is my second fave of all 7 natural oils every curly girl needs in her life! We LOVE Jamaican Black Castor Oil. We use, the hell out of this one by Mango & Lime. It's coconut infused so it smells AMAZING! This can also be used as a body and scalp oil treatment. JBCO has been known to assist with hair, eyelash, and eyebrow growth. Personally, it's a bit too thick for me to use as a daily product, but great for protective styles. Use on your ends before bed or after a hair trim. Also amazing for hot oil treatments and to use as a post oiling agent after a wash. You should definitely own this!
Now that you've been  schooled on all of their benefits, I hope you incorporate one, if not all of these 7 natural oils every curly girl needs in her life. Your curls, need to be loved deeply, and these will definitely give your crown the gorgeousness of a goddess, in no time.
Okay luv's so, It's Friday, and I'm going to be home in laze mode, doing a coconut oil conditioning treatment with this awesome tonic by Fig and Yarrow, while sipping on some warm turmeric milk, like a g'! don't be jelly!
Do you use any of these natural oils? If so, we want to hear your faves, and how you use them! Let us know in the comments!
xoxo-Jae & Jacquel♥
LOVE ON YOUR CURLS! SHOP THE POST: