Best Beachbody Workout Videos For Quick Results
You'll Be Beach Body Ready in No Time...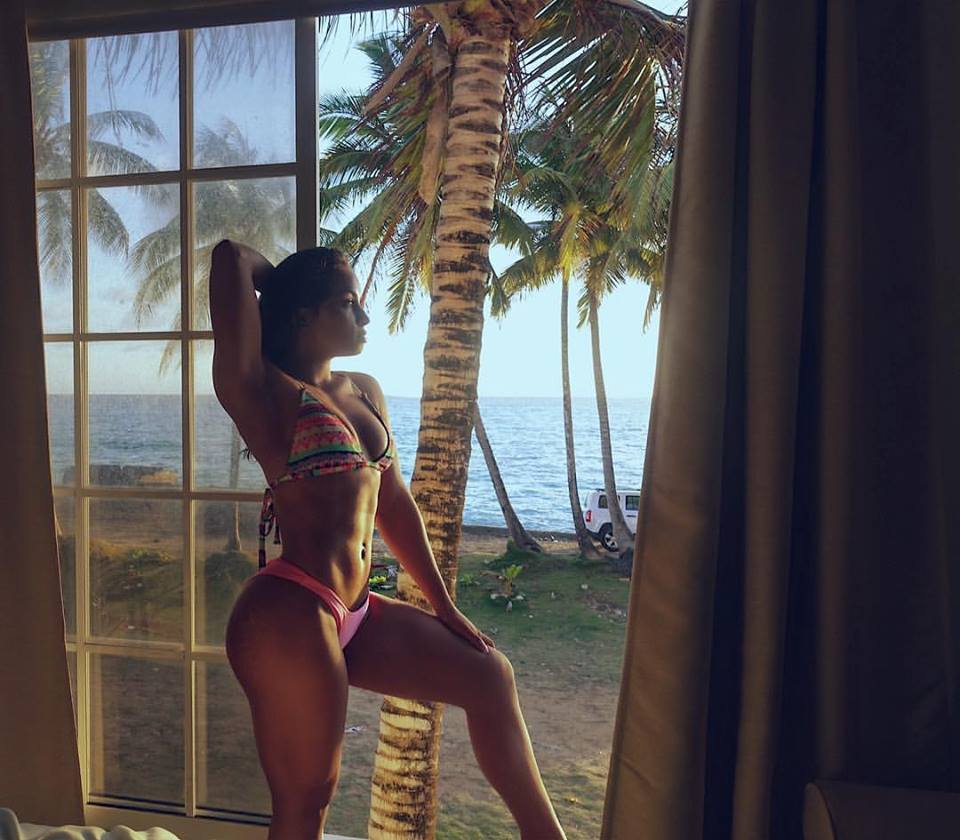 Best Workout Videos
The Best Beachbody workout videos to get quick results are all right here! Listen, Summer is like two minutes away, so if you're trying to whip that body into shape so you can turn heads in those little denim shorts…I understand, because I am too. I'm totally guilty of taking advantage of the holidays and cold weather and using it as an excuse to eat whatever I want, but of course, as usual, I am totally regretting it. Now, not only do I need to shed some pounds, but I gotta tone up these abs and lift up this butt…and I gotta do it all before the summer hits. When you live in California, where the weather is awesome, that means quick results.
I confess, I'm a yo-yo fitness freak, I go hard core (well as hard as I can…lol) around spring and summer only to fall off around fall and winter…its become a horrible routine of mine the last few years that I really need to focus on getting out of…what can I say Netflix and Chillin with a cup of warm turmeric milk, and hot cocoa have become my winter addiction…and now I gotta kick this damn habit, and I better start kickin fast…ninja style!
Now, I know its not healthy and I should be ashamed, but one good thing I can say about me procrastinating til Spring to spring back this body, is that I've done it enough to know what works for me and what doesn't…no its not a magic pill and its most certainly not some crazy clinical fad for freezing cellulite (although I might consider that one day)…It's working out, yeah really, and these are like, the best workout videos to get quick results, without the hassle of going to the gym.
I know it'd be nice to have that magic potion, and look like our little cuzzo, who literally revamped her whole bod into
this
amazement like a beast, but the one thing that will get your body looking bikini ready in a short amount of time is a kick ass work out…(and of course a healthy diet to go with it) I probably have over 75% of the Beach Body collection so believe me, I know what works for me…and most of these will probably work for you too
When looking for a good home workout, I need something that will tone my entire body, entertain me and of course, do it all as quick as possible,…Gym memberships annoy me, and I'm not a fitness junky by any means, so I'd be lying if I said I look forward to working out everyday…I do it because its necessary to stay healthy and of course keep  my legs toned enough to walk around in a pair of jean cut offs without rubbing together. So here are my faves…
 Shaun T – T 25
This
is my ultimate favorite, and to me one of the best  workout videos, for a few reasons…most importantly because it works! and it works fast af! Shaun T will definitely kick your ass back into shape in less than 25 minutes a day.
 Brazil Butt Lift
 This is hands down one of the best workout videos for a
sexy lower body
! If you're looking to
get injections
 actually do real work to remodel your saggy booty, give your cakes some  life, or  lift your cheeks,  then you need to own the Brazil Butt Lift workout. He's seriously NO joke, but it's a lot of fun. Jae and I do this together in the mornings, and are starting to see the results fast! Shake your bum bum, with Leandro and his cute little Brazilian accent!
Turbo Jam
If you haven't already, you need to definitely own anything that
Chalene
 Johnson does. The chick is not only adorable but she knows her shit! Turbo Jam is one of the best workout videos because she makes it so fun, that it feels like you're not even working out but you're definitely killin it! Her videos are best for anyone (me!) who hates
thegym
 conventional, bore, snore workouts.
Piyo
Okay, of all 5 of the best Beachbody workout videos for quick results, we would definitely have to say Chalene Johnson is high on our list.  We love Chalene so much that we had to have
Piyo
, (don't judge our Beach Body addiction)  and though it's fairly new to us, this is one of the best workout videos for anyone who is into getting a completely toned physique without the strain of jumping or even weight lifting, but it burns calories as well as increases flexibility and strength, so you can get an overall head to toe workout. It's kind of designed for
me and my sis
lazy maintenance girl, who wants the results of a sculpted body, but may not love the idea of hardcore jumps and stretching. We started off just really wanting the
sliders
because they looked badass, but ended up loving the workout and the results.
21 Day Fix 
Um, in my opinion, learning to meal prep while getting into shape mixed all together is awesome.
21 Day Fix
is one of the 5 best Beachbody workout videos for quick results, and caters to beginners who need a little more discipline to roll their ass off of the couch, drop the donuts, and actually be like nike and just do it. Autumn, is to blame for this amazing program, even though you want to kick her sometimes mid workout. She teaches how to choose your portions and meal
prep
so that you can
starve yourself
 , actually achieve the ultimate results from the workout. Our 14 yo cousin actually loved it, and saw crazy results in a very short time. It's a great fit for anyone that wants to change their overall sweat-pant wardrobe and lifestyle.
So there you have, not just one but 5 of the best Beachbody workout videos for quick results, that we actually love and have used. But what about you, have you tried any of these workout
videos
? Do you have any suggestions for the best Beachbody workout videos for quick results that you've tried? Let us know in the comments section!
xoxo – Jae & Jacquel ?